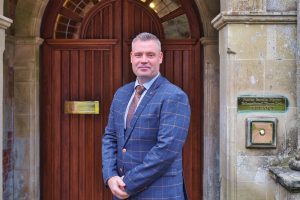 I am thrilled to share with you details of our Scholarship and Bursary programme, new for September 2022.
The aim of this programme is to recognise and financially reward families of children who demonstrate high levels of talent and commitment in their chosen discipline. Whether that be in the Arts, Music, Drama, Sport, Academic or an All Rounder Scholarship, your child is eligible to apply ahead of Year 7 or Year 9.
The process of the scholarships is outlined within this document giving you step by step information on how to apply and the process from there.
We would be delighted to discuss this informally in the first instance and I look forward to welcoming you to Forres Sandle Manor.
Yours,
Rob Tasker
Bursaries and Scholarships may also be available to families outside these year groups by discussion with the Headmaster. Please contact admissions@fsmschool.com
Download our Scholarship Brochure pack by clicking on the image below.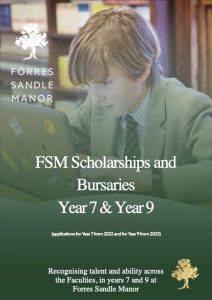 Application Form
Please download and complete the Scholarship/Bursary Form Here.