Today (08/08/22), Nursery children were treated to a BBQ from our superb chef Matt under the Abri.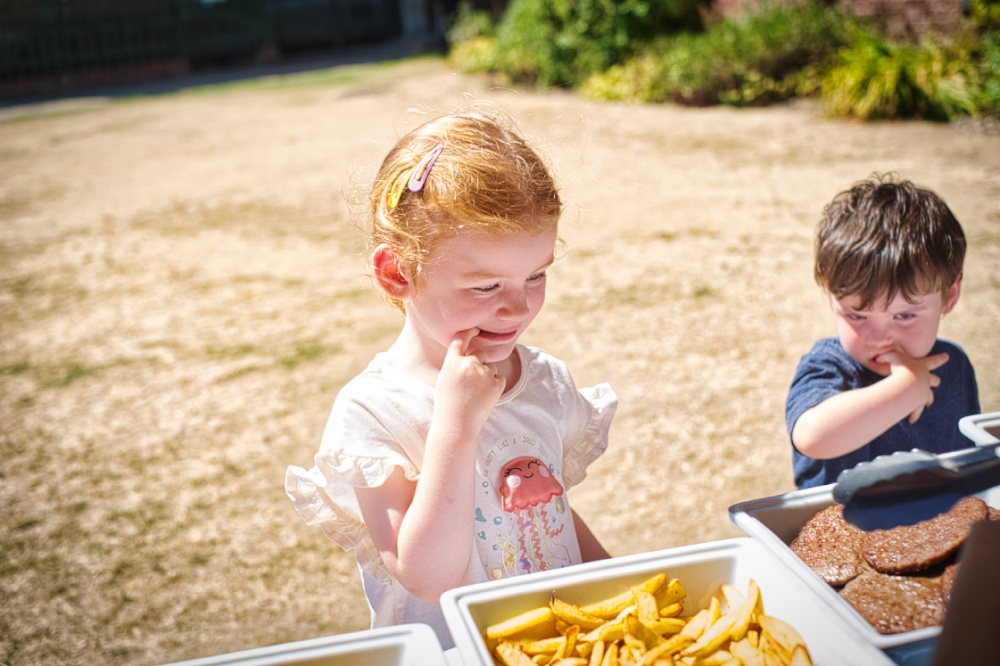 Nursery BBQ
There were burgers, hot dogs and vegetarian options with a range of salads too!
Thank you so much, Matt. It was just what everyone needed in the sunshine.
BBQ Photographs
To see more of the amazing food Matt and his team create, click here.