Pupils, parents and staff had a wonderful culmination to the first half of the summer term. They were treated to a fantastic production of The Amazing Maurice and His Educated Rodents by Years 3 – 6.
The production is based on Terry Pratchett's best selling of the same name about a cat called Maurice and lots of Rats.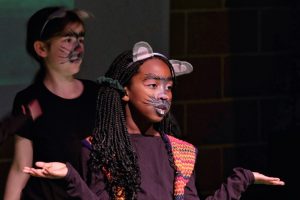 You can read a synopsis of the book here.
The performance by these incredible young actors was fantastic and was backed up by fantastic makeup, lighting and props.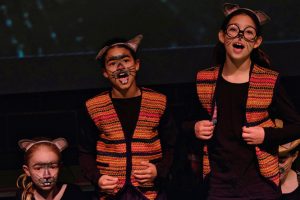 It truly was a joy to watch, and everyone who took part played a vital role in making this such a success. Thanks must go to our Year 3 – 6 performers, our Directodes, Ms Wagner and Mrs Dos Santos and support staff Mr Fairbain, Mrs Chismon and so many others!
The Amazing Maurice and His Educated Rodents – Photographs
See more of the photographs here.
A huge thank you must go to Mrs Smith who took these fabulous photographs.
Read more of our latest news here.