Our U13 Girls' Football Team took part in the IAPS Tournament hosted by Portsmouth Grammar School this afternoon.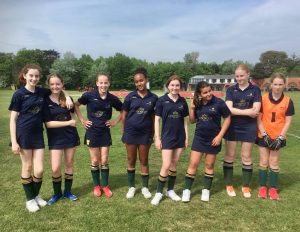 Despite a slow start against Farleigh, they picked up their energy & placed 2nd overall, winning a blinder of a game against Prebendel School, 1 – 0. Well played, girls. Good to see Chef Matt wearing another hat today: Team Coach/Manager!
The team played very well, with impressive performances from Immy, Boo and Gabriella. Well done to you all. All the hard work they have been putting in at their Monday afternoon football club has paid off.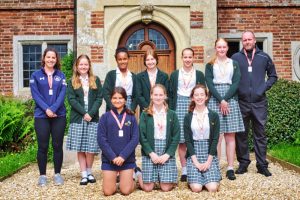 Our amazing U13 Girls Football team with our coaches, Mr White and Miss Andereotti.
IAPS Tournament Photographs
Here are some of the photographs from the tournament.
See more of our latest news here.
For more of our latest sports news, click here.