Recently our Year 8s received a fabulous inspirational shoutout from highly respected British painter Sarah Graham.
Art Work Takes Shape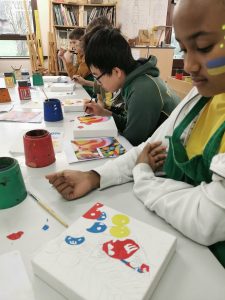 Since then, they have been working on their Sarah Graham inspired artwork. As you can see, the works are really staring to take shape.
Here are some of the photographs so far.
We Can't wait to show Sarah the final results!
You can see Sarah's shoutout video to our Year 8s here
See more of our latest news here.