This week it was wonderful to welcome parents into our Nursery as we held our Nursery Afternoon Tea.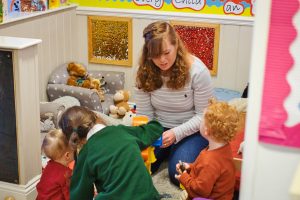 Nursery Afternoon Tea
There was such a wonderful atmosphere as parents came along for an informal chat and a chance to see their children's Learning
Journals.
This was, of course, along with a delicious afternoon tea!
See the photographs here.
Find out more about our whole year round Nursery
here.
See more of our latest news here.