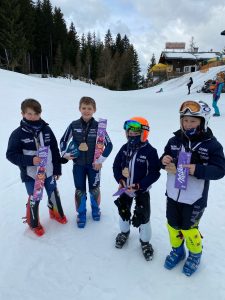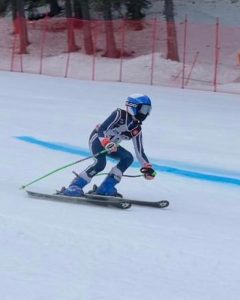 Skiing Competition
In his first competition, Samuel skied out on the first two runs but showed his metal on the last run, on his first alpine ski race, placing as First Under 10 British skier and 2nd on the podium just behind a Dutch skier. It was very icy on a tough slalom course.
The first competition was the Evolution Speed Series on the Reiteralm Slopes on Mon/ties followed by the Ambition Children's Championships on the Hinterreit slopes on Wed/Thurs/Fri.
His slalom has remained his best discipline and GS plus Super-G improve with every outing. He had to adapt to ice on the slopes all the way through to falling wet or powder snow at temperatures on the mountain from +4 degrees to -12 degrees.
He was successful in all of the seven competition races to get great times in the U10 age category in all that he entered, getting gold or silver medals for all the races he entered.
He is still in Austria training to the end of the month with the English Alpine Championships the next target at the end of February.
See some of the photographs of Samuel skiing below.
Keep up-to-date with all of our latest news here.