Today our Nursery have been having lots of fun learning about frozen worlds, using lots of icy words and learning about the geography of the Arctic and the Antarctic and the kind of wildlife you find there.
The children had stories and enjoyed the messy play with arctic animals.
Frozen World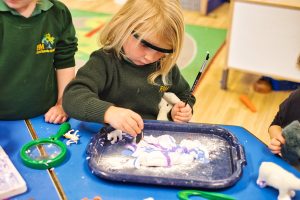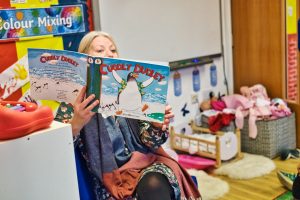 They read the wonderful storybook 'Cuddly Dudley' by Jez Alborough.
After this, they explored the cold textures with ice and snow (courtesy of shaving foam).
See the video here:
See the photographs below:
You can find out more about our Nursery here.
We're having an Open Day on February 11th, come along and see for yourself our school and how your child would benefit, you can find out more here.